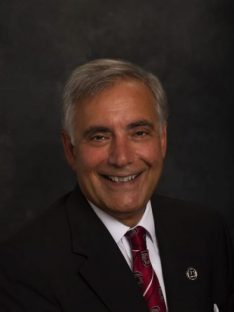 Harris Pastides

Distinguished President Emeritus
University of South Carolina
Served as the 28th president of the university, 2008-2019, and had retired with the rank of Distinguished Professor Emeritus and Distinguished President Emeritus. In May 2021, the University of South Carolina (USC) Board of Trustees appointed Harris Pastides to serve as Interim President of the University System until June 30, 2022.
Dr. Pastides earned a Master of Public Health and PhD. in Epidemiology from Yale University. He joined the University of South Carolina (USC) faculty in 1998, initially as Dean of the Arnold School of Public Health, and later as Vice President for Research and Health Sciences for the university.  During his eleven-year presidency at USC, the USC Honors College was recognized as the nation's best public honors program, 47 undergraduate and graduate programs gained top national academic rankings, and a $1 billion capital campaign goal was surpassed.  More than 100,000 degrees were awarded during his tenure as president.
Pastides currently serves as the only non-physician member of the American Medical Association (AMA) Board of Trustees, chairs the Fulbright Program's Council for the International Exchange of Scholars, and serves on the national Uber Safety Board.