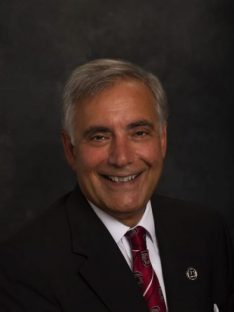 Harris Pastides

Distinguished President Emeritus
University of South Carolina
As the University of South Carolina's (USC) 28th president, Harris Pastides led the flagship system of eight institutions, serving over 50,000 students. During his eleven year tenure, the Honors College, undergraduate and graduate international business, public health, engineering, and nursing programs were top ranked. Research funding increased and a $1 billion capital campaign goal was surpassed.
Pastides is a recipient of one of seven inaugural Global Changemaker Awards and the 2017 Ellis Island Medal of Honor. Current chair of the US Fulbright Advisory Council, Pastides serves on the board of the Institute for International Education. He is the only non-physician member of the American Medical Association Board and is on the national Uber Safety Board. While USC president, Pastides chaired the NCAA Division I Board of Directors and the Southeastern Conference.
In 1998, Pastides arrived at USC as Arnold School of Public Health dean, and also served as vice president for Research and Health Sciences. Formerly, he was professor and chairman of Biostatistics and Epidemiology at the University of Massachusetts Amherst. Pastides' undergraduate degree is from SUNY Albany and he holds two masters' degrees and a PhD from Yale University.