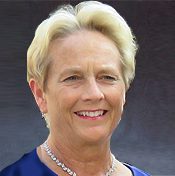 Mary H. Egger

General Counsel
Universities Research Association
Washington, DC
Mary H. Egger joined the URA management team in August 2013 as General Counsel. Ms. Egger's career as an attorney with the Federal Government in Washington D.C. spanned over three decades, where she served as a senior executive at the U.S. Department of Energy (DOE) as the Deputy General Counsel for Technology Transfer and Procurement for twelve years and DOE's Assistant General Counsel for Procurement and Financial Assistance for six years, and as a staff attorney at both DOE and the General Services Administration. Following her retirement from the federal government in 2010 and before joining URA, Ms. Egger was an independent consultant to government contractors, financial assistance recipients, non-profit organizations and other interested parties.
Ms. Egger has extensive experience in Federal procurement and financial assistance laws and regulations, program counseling, legislative analysis, management and operating contracts, and oil/gas and technology transfer transactions. In addition to managing the provision of legal services at the Department of Energy across a wide spectrum of activities, Mary led and participated on numerous multi-disciplinary teams to negotiate complex contractual matters, served on DOE's Technology Transfer Policy Board, and received numerous performance awards including the Presidential Distinguished Rank Award and the Secretary of Energy Gold Medal. Mary was graduated from the University of Dayton School of Law and West Chester State University.