Apply now to the URA Visiting Scholars Program
Announcement of Opportunity for the fall 2020 award cycle under Universities Research Association's (URA) Visiting Scholars Program. Proposals for this cycle are due Monday, September 14, 2020 and awards are anticipated to be announced at the end of October.
The URA Visiting Scholars Program supports the work done by researchers from URA member universities at Fermilab for up to one year. The awards enable recipients to meet costs related to:
Travel and local lodging expenses for a series of short visits or
Salary support and round trip travel expenses for an extended visit
Individual proposals may be submitted by researchers who are faculty, postdocs, or graduate students at URA member universities doing research in areas such as high energy physics experiments, astrophysics, theory, accelerator physics, engineering, materials science, computer science, quantum science and technology, and accelerator R&D, related to the Fermilab mission, specifically: related to Fermilab experiments, Fermilab theory initiatives, or meetings (in-person or virtual) hosted by Fermilab. Applicants must be employed by or, in the case of graduate students, enrolled at URA member institutions during the course of the award.
The URA Visiting Scholars Award Program is supported by contributions from the URA member universities. The VSP awards provide financial support for faculty and students from URA's member universities to work at Fermilab for periods of up to one year. URA makes two rounds of awards each year, in the spring and fall.
The application deadline for the fall 2020 cycle is Monday, September 14, 2020.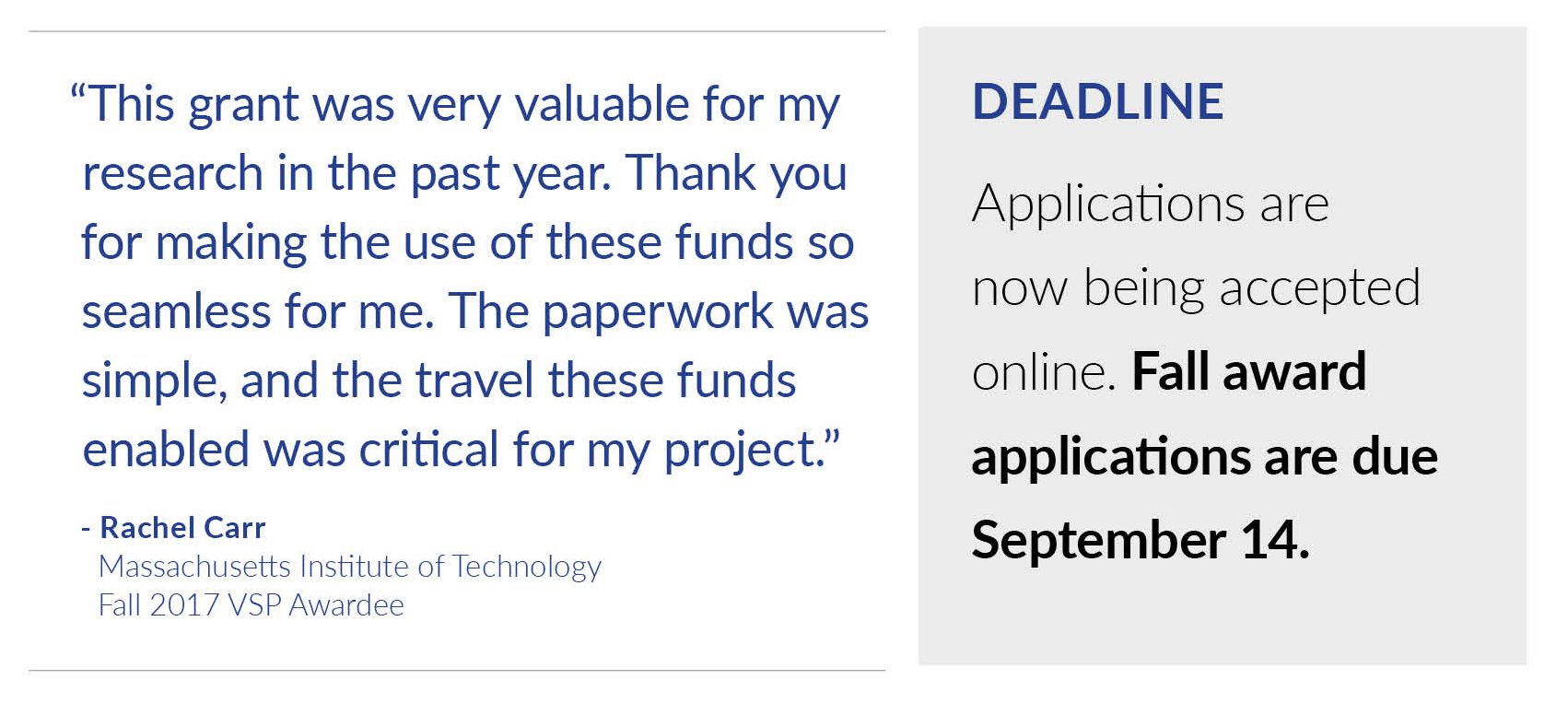 The COVID-19 epidemic has had significant impacts on Fermilab and the scientists who work there.  In spite of these challenges, URA is committed to the Visiting Scholars Program (VSP) and is taking a flexible approach to implementing the fall cycle.  VSP award criteria typically encourage proposals that have an on-site component at Fermilab  However, because in the coming year we anticipate travel difficulties and limited opportunities for on-site work, VSP proposers are encouraged to consider projects that can be accomplished without traveling to and working at Fermilab. Possible areas of consideration are experimental design, data analysis, and theory development. URA and the VSP review panel are committed to being flexible and giving all due consideration to worthy proposals.  In addition, the project duration and starting timelines will be extended to accommodate exigencies posed by COVID-19.